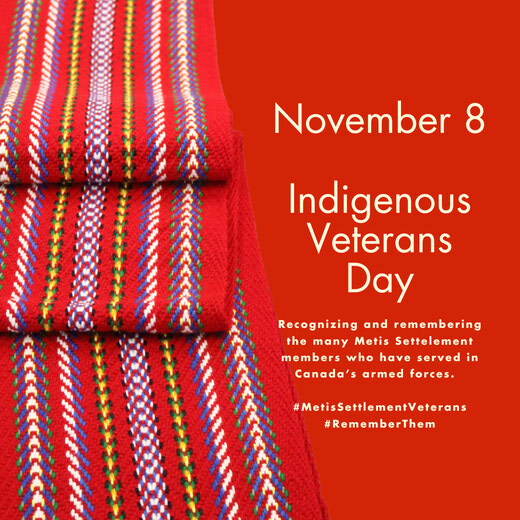 Wednesday, December 6, 2023
We honour those who have served or are currently serving, in the Canadian Armed Forces. We recognize and remember the many Metis Settlement members who have courageously taken up the mantle of service, and their families who have supported them.
Thursday, December 7, 2023
On September 21, 2023, MSGC hosted the 1st Annual Awards & Recognition Night to celebrate those in our Settlements who are making our communities better places for us all.